embedded world 2022
Meet us live at embedded world 2022 in Nuremberg. Visit us from June 21 to 23 in hall 4, booth 4-310.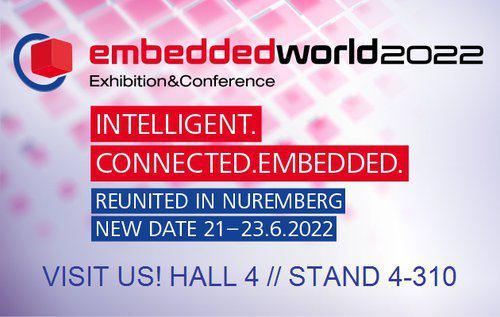 Live again! PLS is there
PLS presents at the embedded world 2022 the new version UDE 2022 of the Universal Debug Engine®. UDE 2022 offers new highly efficient features for system analysis and for even more convenient and efficient debugging of automotive applications.
PLS' talk at the Exhibitor's Forum
Hunting for bottlenecks - How to leverage PLS's Universal Debug Engine UDE to analyze your application's runtime
Jun 22, 14:30 - 15:00 CEST
Exhibitor Forum hall 2, booth 2-520