PLS Programmierbare Logik & Systeme GmbH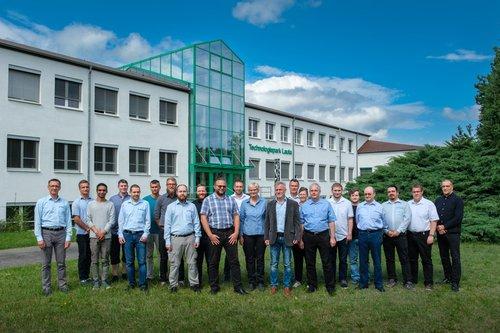 PLS is among the worldwide leading suppliers of software debugging solutions and complete development tools for the 16-/32-bit and 64-bit microcontroller families from Infineon Technologies, NXP, STMicroelectronics and further semiconductor suppliers. A wide range of various MCUs are supported by UDE Universal Debug Engine® for Debugging, Trace and Test, including TriCore™/AURIX™, Power Architecture®, Cortex®-M0, Cortex®-M3, Cortex®-M4, Cortex®-M7, Cortex®-A8, Cortex®-A9, Cortex®-A53, Cortex®-R4, Cortex®-R52, Arm®, XScale™, Renesas SuperH™ SH-2A, RH850 devices.
As your success is our goal, it goes without saying, that our team of experienced and highly-motivated engineers enhancing the quality of our products and services to exceed your expectations.
PLS Programmierbare Logik & Systeme GmbH
Technologiepark Lauta
DE-02991 Lauta
Germany
PLS products and services are available worldwide from PLS in Germany as well as from authorized distributors.